Our most recommended things to do in United Kingdom
5 best day trips from Venice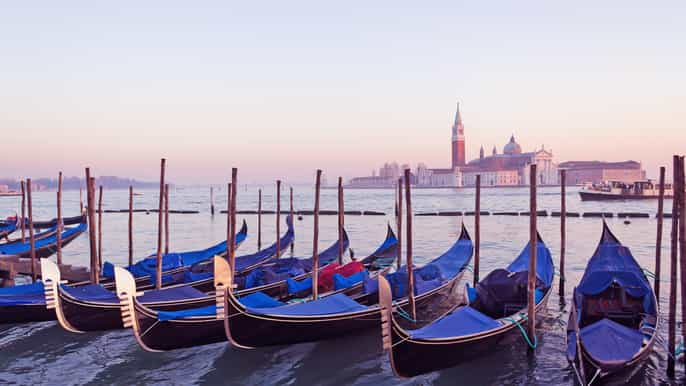 1. Day trip to Venetian Lagoon Islands
A trip to the Venetian Lagoon is a popular excursion from Venice. Explore Murano, Burano, and Torcello and discover what each of these unique, arresting islands has to offer. Admire the views over St. Mark's Basin en route to Murano. Witness the town's world-famous glassblowers in action and pick up a few pieces to bring home. Next, travel to see the unparalleled serenity of Burano. Wander among its iconic rainbow-colored houses and shop for fine lace and embroidery. Finally, immerse yourself in the mystical and mythical island of Torcello, dotted with the ruins of its glorious past. Torcello was the first island in the Venetian lagoon to be populated, and it's also where the habitation of Venice and its legendary craftsmanship and entrepreneurialism began.
How far are the Venetian Lagoon Islands from Venice?
The islands of the Venetian Lagoon are about 10 kilometers (6 miles) from Venice. Traveling by boat usually takes about 20 to 30 minutes.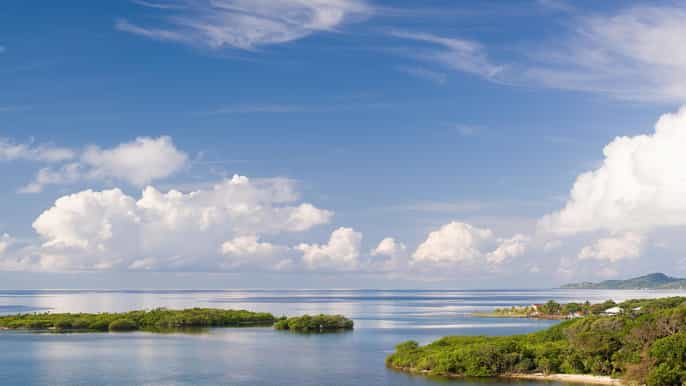 2. Day trip to Verona
Immortalized by Shakespeare, Verona is a popular day trip destination from Venice. Visitors can stand beneath the very balcony where Romeo once called up to his beloved Juliet. If you're looking for more than a tragic love story, Verona has plenty of ancient Roman history to explore. Venture to the famous Roman amphitheater, today home to open-air operas each summer and people watch from the shade of a café on Piazza Mercato, Piazza dei Signori, or Piazza Erbe. Learn how the city has developed over the centuries, including the construction of the medieval Castelvecchio and the tombs of the Scaligeri family at the church of Santa Maria Antica. Before you leave, don't forget to admire the Roman bridge over the Adige River.
How far is Verona from Venice?
Verona is about 115 kilometers miles (72 miles) inland from Venice. By car, the journey takes about an hour and 20 minutes. You can usually get there a couple of minutes faster if you travel by train.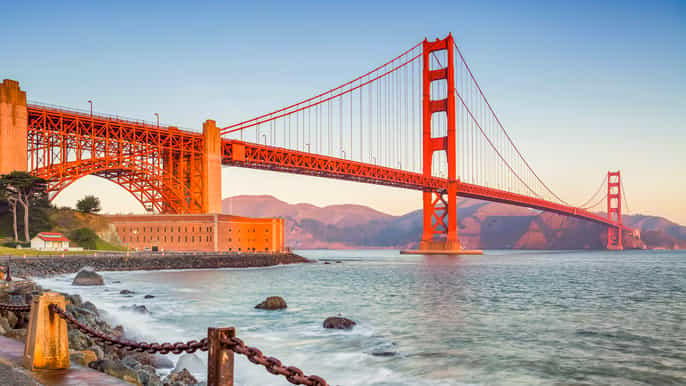 3. Day trip to  Lake Garda
As the largest lake in Italy, Lake Garda's shores are lined with quaint resorts and historic villages. For fans of boating, fishing, swimming, and other popular watersports, it's the ideal destination for a day trip. Make a pit stop in Sirmione, a small village at the end of a narrow peninsula extending into the lake, to soak in its dramatic vistas and thermal baths. See Roman-era villas, ancient pillars, and stone walls in Limone sul Garda. Afterward, take the ferry to Riva del Garda, for some window shopping and lunch at a pizzeria along the promenade.
How far is Lake Garda from Venice?
Lake Garda is 200 kilometers (124 miles) east of Venice. A car or bus tour will get you there in about 2 hours and 15 minutes.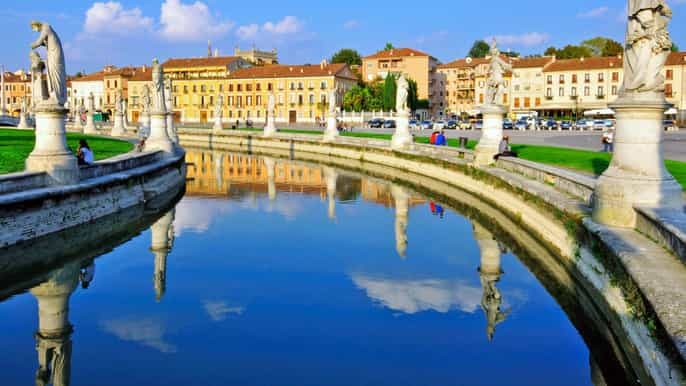 4. Day trip to Padua and Riviera del Brenta
Spend some time walking around the old town of < a href= "https://www.getyourguide.com/padua-l388/">Padua and experience one of Italy's most fascinating cities. Don't miss the stunning Basilica of Saint Anthony or the University of Padua, one of the world's oldest institutions for higher learning. The Palazzo della Ragione, the ancient seat of the city courts, hosts a vegetable market by day and transforms into a local gathering place for coffee, desserts, and aperitifs in the evening. As a university city, Padua's nightlife is vibrant, youthful, and ever-changing. In particular, be sure to check out the legendary Caffè Pedrocchi.
How far are Padua and Brenta Riviera from Venice?
The trip by car or tour bus is about 41 kilometers (25 miles), and takes just 40 minutes. However, the high-speed rail line will get you there in under half an hour.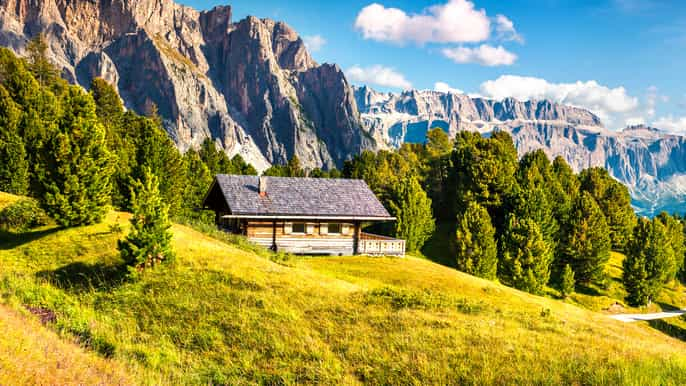 5. Day trip to the Dolomites and Cortina d'Ampezzo
If mountain vistas and idyllic lakes get you excited, head to Cortina and the Dolomites. This welcome escape from the crowds of Venice makes for a picturesque day trip. En route, disappear into deep tunnels before emerging to discover photo-worthy views of canyons and valleys. Cortina, appropriately called the "Pearl of the Dolomites," is known for its crisp mountain air. Weather permitting, take the cable car up to Faloria, which overlooks the town from a lofty 7,000-foot high mountain perch. Trek onward and upward to Lake Misurina, to the dizzying peaks of the Tre Cime di Lavaredo for more unforgettable views of the Dolomites. For a relaxing last stop, make your way to the crystalline Lake Auronzo while heading back to Venice.
How far is Cortina d'Ampezzo and the Dolomites from Venice?
Cortina is 158 kilometers (98 miles) directly north of Venice. A car will be your fastest transport option, clocking in at about 2 hours. The train and bus both take closer to 3 hours.
Venice Day Trip FAQ
What transportation options are best for my day trip?
Taking a gondola may work on the canals of Venice, but might not be your best transport option on a day trip. Luckily, the city offers several convenient options for transportation.
• Venice day trips by train

For numerous day trips outside the city, traveling from Venice by train is an appealing and accessible option. Some of the biggest day trips that can be taken by train include Verona, Lake Garda, Padua, and Cortina.

• Venice day trips by bus

Many companies offer service for day trips from Venice by bus. In fact, many guided tour tickets include bus transport, and some even offer hotel pickup to make your day trip to Verona or the Dolomites that much easier.

• Venice day trips by car

You might prefer taking the transportation for your day trip from Venice into your own hands. In that case, traveling by car will typically be the fastest option for getting around Italy.
---
Should I take a guided tour for my day trip?
With so many local customs to learn about around Venice, having an expert guide lead you through your day is an excellent option for making the most of your time. For some trips, like those out to the lake or mountains, you might want to venture off on your own and explore the natural beauty of Italy.
---
What should I pack for my day trip?
Adapting to the local climate around Venice means dressing in loose, breathable clothing and wearing comfortable and sturdy sneakers or sandals. Pack a towel and swim trunks for hitting the many beaches, lakes, and rivers that surround you.
---
Top Attractions in Venice
What people are saying about Venice
This was an excellent excursion. My guide Giorgia was extremely friendly and knowledgeable and showed us many areas I may not have found by myself and gave great information about the areas and the history of them. Giorgia made the experience better than I had expected. I travel a lot and Giorgia was one of the most friendly, happy, and informative guides I've met. She had an excellent local knowledge of Venice and gave great recommendations of things to see and do and places to dine and shop and how to get around thr city using local transport. She made the experience a lot of fun. She had excellent language and communication skills. It was a great way to get to know Venice and best ways of getting around the beautiful city. I would highly recommend this activity. It's a great way of finding your way around the famous sites and the off the beaten track areas that you may not know about. It was also excellent value for money. A very relaxing and enjoyable experience.
First of all: Francesca was amazing! She made this trip unforgettable in every possible way! We enjoyed alot of different proseccos and foods, and we learned some really cool things about the prosecco and how it was made. After this tour we love prosecco even more (if thats even possible). The hosts at the wineyards also was very warm and welcoming, and made our day so special! Thank you so much to all who was with us this day! We really hope to see you guys again some time in the furure!
This was a really good and inexpensive way of getting a glimpse of other Venetian islands. Transport was comfortable and the host was very informative. Very enjoyable and relaxing excursion. Burano island was my favourite island. I would have preferred a few minutes more there and a few minutes less in Torcello but overall is was an excellent trip and well worth taking. Highly recommended
I was worried about the reviews saying it was too short but I feel that we got to see all the necessary points plus some. I went with my 7 year old and she was exhausted by the end. Andrea was full of information and he spoke great english. He was very personable and easy to talk to. He even got the whole group to sing for my birthday, which made it extra special.
We had an amazing experience. Would recommend 100%!