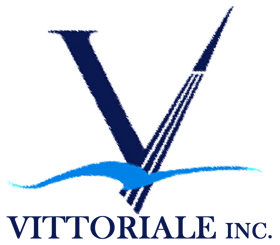 Tour & Cruise Operator Trasportation Excursions Convention & Visitors bureau The touristic offer is complete. Traditional holidays, from 5 star luxury hotels to Bed & Breakfast, Resorts, Residences, Villas accommodation, to cultural tours and thematic, sports, wellness and religious holidays in the most beautiful places in Italy: Rome, Florence, Pisa, Venice, Sorrento, Capri, Sicily , Sardinia, Apulia, Calabria, Basilicata. These proposals allow the creation of tailor-made holidays in order to learn about traditions, history, art or simply to enjoy the sea or the Italian mountains. We have additional services, such as special combinations of flight, private transfers at very competitive prices with our personal car fleet and Shuttle bus services with brand new GT coaches and implemented in collaboration with the best airlines, cruise companies, ferries, high-speed trains. Our offices in Rome are located inside the Cruise Terminal at Civitavecchia port of Rome, for your meetings point and straightforward 24/7 assistance for all our guests and clients. Rome Cruise Port of Civitavecchia. Official cruise services authorized access by Port Mobility & RCT Rome Cruise Terminal: We organize excursions with complete itineraries and attention to details, we book in advance tickets for museums, churches, monuments with priority entrance and skip the line, excursions and tours made by qualified guides. We organize transfers on arrival and departure directly alongside the landing of the ship by using top vehicles and licensed and skilled drivers. Customer Care: We are always with YOU, offering continuative assistance from all departments at your disposal at any moment to help you to make your booking, check in processes, service of qualified guides, excursions, hostess service, administration, commercial experts, technical issues, touristic information, private transportation, etc. Tour operator: organization of meetings, incentives, conventions, workshops, lunches, entertainment and leisure management, cultural events, sporting events, breakfast, lunch or dinner events. Cruise Excursion Services, customized tours of the highest quality at competitive prices, our drivers are fully licensed by the RCT Rome Cruise Terminal to pick you up and drop you off just alongside boat in Civitavecchia. Hotels: wide availability of rooms and suites in reservations with release to 3 days before arrival. Always available rooms at 8 min distance from airport! Passenger transport services, car rental with our own car fleet and top vehicles of the latest generation driven by skilled and elegant multilingual drivers at your service for your business, holidays, dinners, tours. We pick you up and take you anywhere you want, at any time and at the most competitive prices on the markets, with professionalism and innovation. Travel agency including the representation of foreign agencies. We issue airline tickets, train tickets, maritime tickets, museums tickets, panoramic open tour hop-on hop-off reservations and any kind of high quality multilingual guided tours.
Vittoriale INC. offers tours and activities in these cities:
Things to do organized by Vittoriale INC.